Fine /Coarse Bar Screen for Waste Water Treatment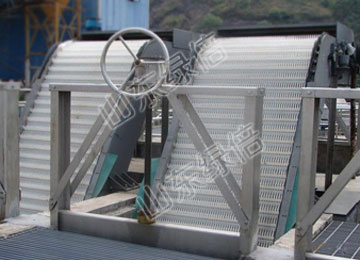 Fine /Coarse Bar Screen for Waste Water Treatment
Introduction of Fine /Coarse Bar Screen for Waste Water Treatment
Fine /Coarse Bar Screen for Waste Water Treatment is also called the circular tooth harrow screen or rotary solid-liquid separator. It is a special water treatment device that can continue intercepting and removing all kinds of impurities from fluid, and widely used for the urban sewage treatment, tap water industry and water inlet of power plants, and it can also be used as a forestage screening device for waste water treatment in such industries as textile, food processing, paper-making and leather. It is now one of the most advanced solid-liquid screening devices in China.
Technical Features of Fine /Coarse Bar Screen for Waste Water Treatment
Fine /Coarse Bar Screen for Waste Water Treatment is characterized by high automation level, great separation efficiency, small power consumption, noise
free and good corrosion resistance. It can continue working stably when unattended. And the overload safety protection pin is installed, which can stop the device from working automatically, when the quack grass tooth suffers
great force or is seized. In this way, it prevents the device from working under over load, and also protects the drive motor and reduction drive.
The running interval of the device can be adjusted according to the user needs, to realize periodical running; the difference of liquid level before and behind the screen is under automatic control; and it also has the function of manual control, enabling easy control. The device is provided with rational structural design, and when being in service, it can clean itself well. So it is not readily blocked, and needs quite little routine maintenance.
With the advantages above, the device is widely used for impurity screening in municipal tubes, draw-off points of water supply plants and cooling water inlets of power plants, preliminary screening in sewage treatment in such industries as textile, printing & dyeing, chemical, slaughtering, tanning, paper-making, wine making, etc, to prevent the water pumps from being blocked.
Pictures of Fine /Coarse Bar Screen for Waste Water Treatment