Vertical Hydro Generator Hydro Power Turbine Generator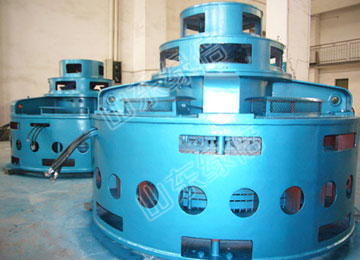 Vertical Hydro Generator Hydro Power Turbine Generator
Description of Vertical Hydro Generator Hydro Power Turbine Generator
It is an inward flow reaction turbine that combines radial and axial flow concepts
Most common water turbine in use today.
Suitable for hydro-power stations with medium or high head
Compact in structure, reasonable in design, convenient in operation and maintenance and excellent in efficiency.
They are in both vertical and horizontal shaft arrangement and can be vastly selected by the hydraulic power stations.
Water Head Applicable: H=20M-450M. Used for middle & high water head with middle level of water flow, it is divided into vertical type and horizontal type. It is simple and reliable in wide application with complete products series.
Parameters of Vertical Hydro Generator Hydro Power Turbine Generator
Hydro turbine

Generator

Speed governor

Type of Valve

Type

Design Head(m)

Design Flow(m 3 /s)

Power (Kw)

Rated Speed (r/min)

Type

Rated Power(Kw)

Rated Voltage(v)

HLA153-WJ-50

27

1.29

275

750

SFW250-8/850

250

400

SDT-300/ YWT-300

Z945T-10DN600

31

1.42

356

SFW320-8/850

320

400

37

1.54

435

SFW400-8/990

400

400

42

1.64

538

1000

SFW500-6/990

500

400

HLA153-WJ-50A

48

1.78

680

1000

SFW630-6/990

630

400

SDT-300/ YWT-300

Z945T-10DN600

56

1.93

863

SFW800-6/1180

800

400

HLA153-WJ-60

33

2.13

538

750

SFW500-8/990

500

400

SDT-300

Z945T-10DN800

41

2.27

678

SFW630-8/1180

630

400

44

2.43

870

SFW800-8/1180

800

400

YWT-300 YWT-600

53

2.55

1075

SFW1000-8/1180

1000

400

HLA153-WJ-60A

61

2.72

1344

1000

SFW1250-6/1180

1250

6300

YWT-300 /YWT-600

Z945T-10DN1000

70

2.99

1720

SFW1600-6/1430

1600

6300

79

3.36

2128

SFW2000-6-1430

2000

6300

HLA153-WJ-71

36

3

860

600

SFW800-10/1180

800

400

YWT-600

PDF80-10 WY-1000

41

3.32

1075

SFW1000-10/1430

1000

400

56

3.72

1720

750

SFW1600-8/1430

1600

6300

YWT-1000

64

4.13

2150

SFW2000-8/1730

2000

6300

75

4.26

2660

1000

SFW2500-6/1430

2500

6300

HLA153-WJ-84

34

3.95

1075

500

SFW1000-12/1430

1000

6300

YWT-600

PDF80- WY-120

38

4.43

1344

SFW1250-12/1730

1250

6300

45

4.72

1720

600

SFW1600-10/1730

1600

6300

YWT-1000

53

4.9

2150

SFW2000-10/1730

2000

6300

60

5.56

2688

750

SFW2500-8/1730

2500

6300

69

6.01

3444

SFW3200-8/1730

3200

6300

YWT-1800

79

6.52

4301

SFW4000-8/1730

4000

6300

HLA153-WJ-100

33

5.84

1720

428.6

SF1600-14/2150

1600

6300

YWT-1000

PDF85- WY-150

41

6.41

2150

SF2000-14/2150

2000

6300

47

6.88

2688

500

SF2500-12/2150

2500

6300

YWT-1800

55

7.5

3441

SF3200-12/2600

3200

6300

63

8.12

4301

600

SF4000-10/2150

4000

6300

73

8.65

5376

SF5000-10/2150

5000

6300

YWT-3000

85

9.52

6774

SF6300-10/2600

6300

6300

HLA153-WJ-120

33

8.21

2150

375

SF2000-16/2600

2000

6300

YWT-1800

PDF80- WY-175

38

8.61

2688

SF2500-16/2600

2500

6300

44

9.46

3441

SF3200-16/2600

3200

6300

52

9.99

4301

428.6

SF4000-14/2600

4000

6300

59

10.7

5376

SF5000-14/2600

5000

6300

YWT-3000

68

11.61

6774

500

SF6300-12/2600

6300

6300

79

12.58

8333

SF8000-12/2600

8000

6300

HLA153-WJ-140

23.3

9.79

2140

250

SF2000-24/2600

2000

6300

YWT-1800

PDF80- WY-200

30.1

10.63

2661

300

SF2500-20/2600

2500

6300

YWT-3000

35.7

11.52

3385

300

SF3200-20/3250

3200

6300

YWT-3000

41.4

12.35

4233

300

SF4000-20/3250

4000

6300

YWT-3000

47.2

13.35

5268

375

SF5000-16/2860

5000

6300

YWT-3000

54.4

14.33

6633

375

SF6300-16/2860

6300

6300

YWT-5000

63.2

15.56

8380

428.6

SF80000-14/2860

8000

6300

YWT-5000

72.3

16.73

10418

428.6

SF10-14/2860

10000

6300

YWT-5000
Photos of Vertical Hydro Generator Hydro Power Turbine Generator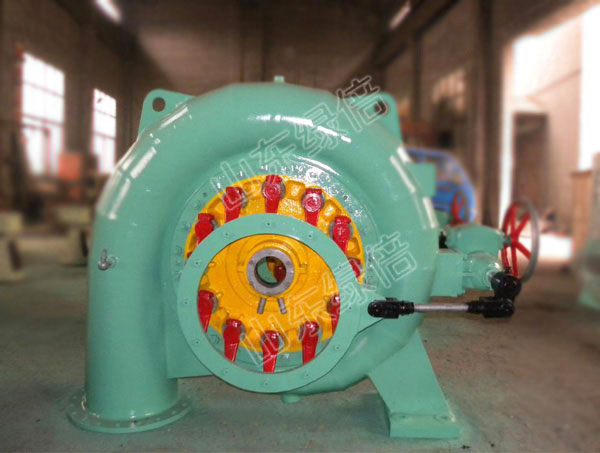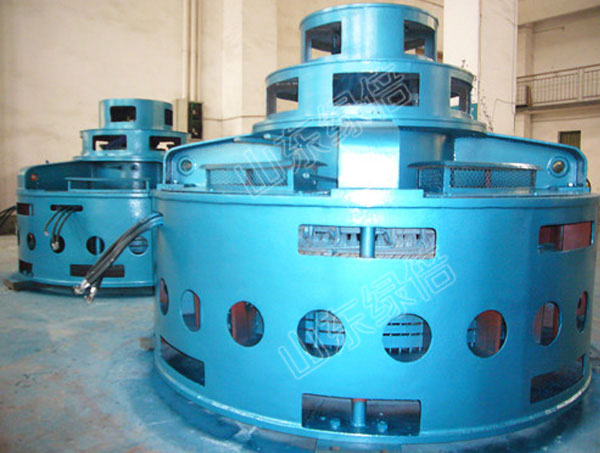 因产品生产批次、具体型号不同,以上图片仅供参考,详情可联系我们的销售人员进行具体核实。