Dust Suppression Misting Cannon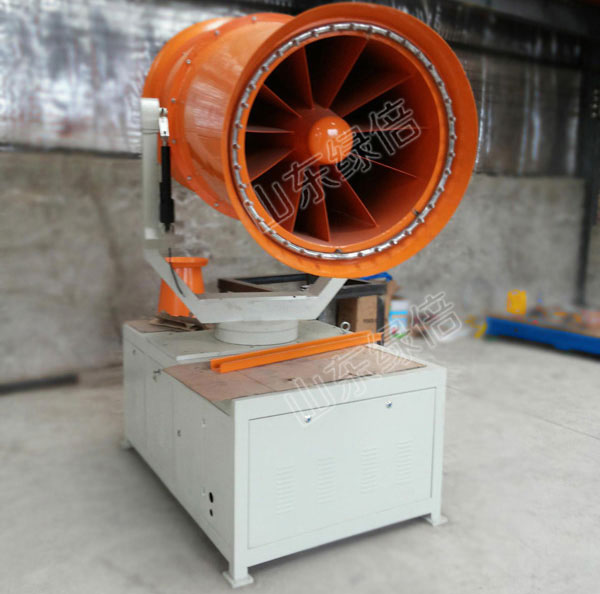 Dust Suppression Misting Cannon
Introduction of Dust Suppression Misting Cannon
1. Fog Cannon For Road And Construction Area has the advantages of compact structure, reasonable layout, components, fine workmanship, good operating performance, adapt to a variety of vehicles traveling trailer.
2. long-distance, large coverage area, fog tiny particles float in contact with dust, to form a wet mist, can quickly suppress dust.
3. work efficiency, speed spray of dust and strong fog penetration bead adhesion, can effectively save water and reduce environmental pollution.
4. Manual / remote control compatible, start fast, safe, flexible, cost-effective.
5. high work efficiency, wide application, electric / remote control compatible, rotary level control micro-motor, electric control pitch angle, change the angle and speed.
6. Flexible installation, can be installed on a concrete / steel structure built platform to be mounted on a towed mobile vehicle can also be installed on the entire sprinkler transport vehicles.
Parameters of Dust Suppression Misting Cannon
Model

Control mode

working pressure

Adjustable Elevation

Horizontal rotating angle

Atomization droplets diameter

Air-blowing distance

Atomization distance

Standard power

LB25T

manual/

remote control

1.0-100Bar

35

standard: 90

50-150um

25m

20m

2.2kw

LB30T

(could choose 0-270)

30m

25m

5.5kw

LB40T




40m

35m

11kw

LB60T




60m

55m

22kw

LB80T




80m

73m

37kw

LB100T




100m

90m

45kw
Pictures of Dust Suppression Misting Cannon