Sludge Dewatering Belt Filter Press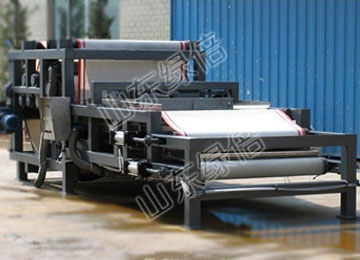 Sludge Dewatering Belt Filter Press
Introduction of Sludge Dewatering Belt Filter Press
Sludge Dewatering Belt Filter Press cleanly manage the entire process through automated stages of chemical preparation, gravity thickening, and belt pressing.
Constructed of Sludge Dewatering Belt Filter Press adopted stainless steel and high-grade plastics, belt filter presses are extremely resistant to fouling and corrosion. While many competitive dewatering systems employ linear designs, these systems are built with their dewatering zones stacked vertically, so equipment takes up less floor space.
Belt presses are available in sizes from 0.7 – 3.1 meters in width and flow ranges up to 16,000 gallons per hour.
Pictures of Sludge Dewatering Belt Filter Press