Sprinkler Dust Device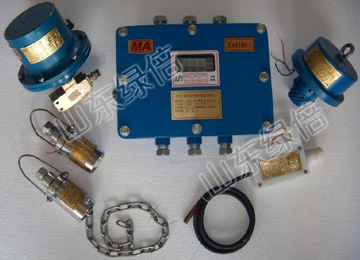 Sprinkler Dust Device
Introduction of Sprinkler Dust Device
Sprinkler dust device by the sprinkler dust control device main control box, ZP-9S mine automatic sprinkler dust device with voice sensor, and the actuator mine explosion-proof solenoid valve and other components, mainly used for coal mining underground dust mining workplace. Through automatic spraying or sprinkler, not only clean dust, clean air, while absorbing a certain amount of harmful gases, reduce methane concentration and ambient temperature. It is to improve and control the dust operating environment, prevention and control of dust hazards, safety management equipment.
Technical parameters of Sprinkler Dust Device
Sprinkler system main control box
A) Input voltage: 127VAC;
B) Voltage fluctuation range: 80% to 120% of nominal value;
C) Input control signal: (1.8 to 9.0) V;
D) Output voltage deviation value: ± 5% of rated output value;
E) Intrinsically safe output: 9V / 123mA;
Maximum input voltage Um: 152V;
Maximum output voltage Uo: 10.1V;
Maximum output current Io: 126.0mA;
Maximum external inductance Lo: 3.0mH;
Maximum external capacitance Co: 71uF;
F) Size: 351 mm × 180 mm × 100 mm.
G) Weight: ≤8.4 kg
Spraying and dusting device with voice sensor
Operating voltage: 9V ± 0.5V DC (intrinsically safe)
Working current: ≤20mA
Input signal: Sonic signal
Output signal: the sensor receives a sound of not less than 115dB (A), the output (2 ~ 9) V DC voltage signal;
When the sensor does not receive the sound, the output voltage of ≤ 0.5V DC.
DF4 / 6 mine explosion - proof solenoid valve
A) Input voltage: 127V AC;
B) voltage range of adaptation: rated voltage of the nominal value of 80% to 120%;
C) power consumption: ≤ 28W;
) Water pressure to adapt to the range: (0.2 ~ 6.0) MPa
Sprinkler dust installation and using
1, according to the size of the roadway to do a suitable water curtain, water curtain with high pressure water pipe connected with the device outlet. The inlet is connected to the main water pipe.
2, the sensor installed in the roadway wall or the top wall, according to the wind direction, wind speed and other conditions to determine the length of the distance between the sensor and the host.
3, spray time adjustment: through the computer to modify the host PLC program, you can achieve any adjustment of the spray time.
Photos of Sprinkler Dust Device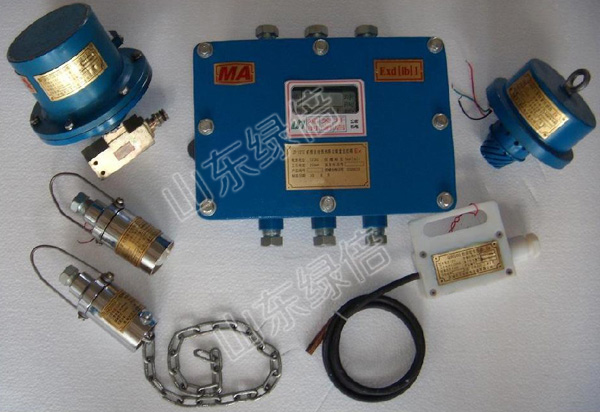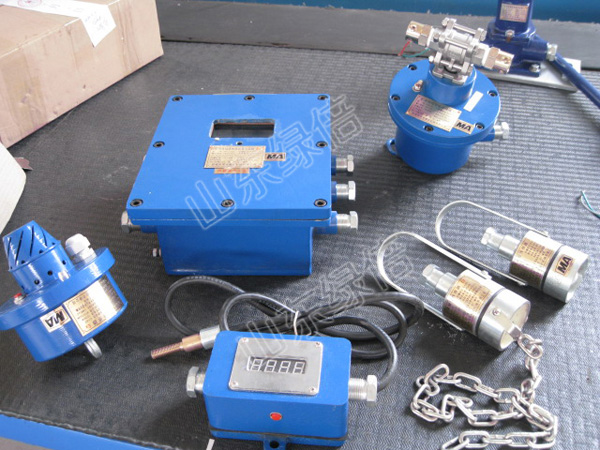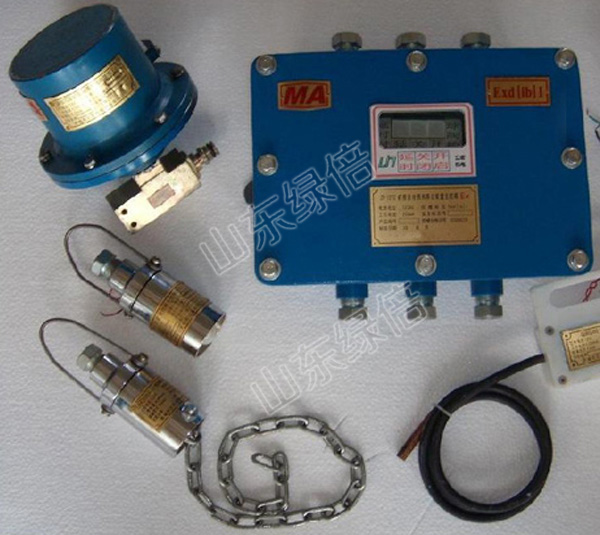 因产品生产批次、具体型号不同,以上图片、产品介绍仅供参考,详情可联系我们的销售人员进行具体核实。