GAXT-H Hydrogen Sulfid Gas Detector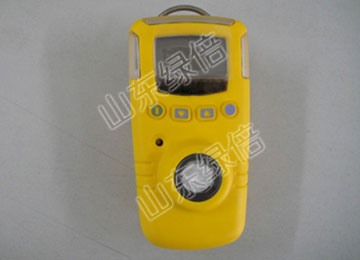 GAXT-H Hydrogen Sulfid Gas Detector
Description of GAXT-H Hydrogen Sulfid Gas Detector
Hydrogen sulfid gas detector is a portable single gas detector with intrict safety ( detector hereinafter ), continuously monitor the concentration of gas.
This detector is applied for hydrogen sulfid leak detection, rescue, and also applied in the surroundings such as underground pipe and mine, to keep the workers safe.
The cover of the hydrogen sulfid gas detector is refined from high-intensive engineering material (compound elastic rubber), which made the detector touches well, waterproof and explosion-protection.
Features of GAXT-H Hydrogen Sulfid Gas Detector
1.Reliable and durable fixed life by the imported sensor
2.Automatical calibration and zero-set
3.Apparent and Clear Display English menu, displaying real time and battery capacity, low battery indication and automatic turn-off for low voltage
4.Rapid and effective warning with audible alarm, and extremely bright visual light alarm and vibrating alarm as standard.
5.Advanced self-test of complete functions automatically when turned on
6.1000 record capacity
7.Alarm for sensor failure
8.Password management to avoid wrong operation;
9.Advanced self- calibration for accuracy.
Parameters of GAXT-H Hydrogen Sulfid Gas Detector
| | |
| --- | --- |
| Product anme | Hydrogen sulfid gas detector |
| Model | GAXT-H |
| Gas detected | Hydrogen sulfid gas |
| Range | 0-100ppm |
| Resolution | 1ppm |
| Accuracy | 3% F.S. |
| Response | T90<30s |
| Operating temperature | -30 to +50 degree |
| Humidity | <95% RH non-condensation |
| Voltage | DC3.7V Li-ion battery 1200mAh |
| Charging time | 4h to 6h |
| IP grade | IP66 |
| Weight | About 120g(including battery) |
| Dimension | 102mm*56mm*26mm |
| Duration of operation | Flammable gas<8h(non-stopped),toxic gas<300h(non-stopped) |
| Indication | Large STN LCD indicates real time and system state |
| Alarm indication | Wide-angled light emitting diode,85db buzz(the frequency of buzz depends the density),vibrating |
| Fault indication | Indications of Zero point drift and sensor failure |
Photos of GAXT-H Hydrogen Sulfid Gas Detector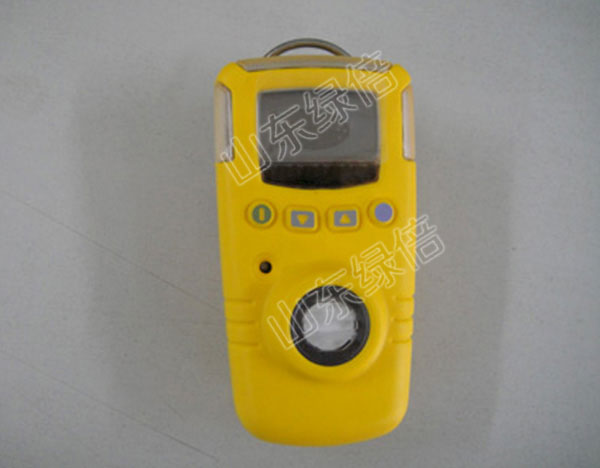 因产品生产批次、具体型号不同,以上图片仅供参考,详情可联系我们的销售人员进行具体核实。