Aluminium Polychloride / PAC for Water Treatment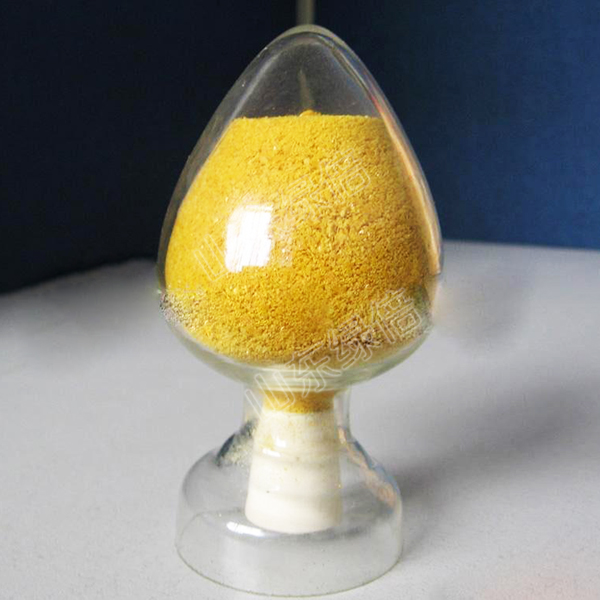 Aluminium Polychloride / PAC for Water Treatment
Introduction of Aluminium Polychloride / PAC for Water Treatment
Polyaluminium chloride (PAC)
Aluminium Polychloride / PAC for Water Treatment is high-efficient ,cheap and nontoxic inorganic high molecular compound. It's easily soluble in water .In the hydrolytic process ,it is accompanied with the chemical processes such as electrochemistry ,coagulation ,absorption and precipitation .The product has the features including wide applicable range of PH value ,large granule ,and quick speed in sedimentation .It's widely used in treating the domestic drinking water ,domestic sewage and industrial waste water .
Parameter of Aluminium Polychloride / PAC for Water Treatment
| | |
| --- | --- |
| Specification | Analysis Results |
| Aluminium oxide(Al2O3) % | 30%-31% |
| Basicity% | 60-80% |
| PH (1% aqueous solution) | 3.5-5.0 |
| Water insoluble % | 0,2max |
| Nitrogen | ≤0.01 |
| (As)/% | 0.0002 |
| (Pb)/% | 0.001 |
| (Cd)/% | 0.0002 |
| (Hg)/% | 0.00001 |
| (Cr+6)/% | 0.0005 |
Usage of Aluminium Polychloride / PAC for Water Treatment
PAC is a kind of inorganic macromolecule flocculant. Through the hydroxyl ion bridging function and the polyvalent anion polymeric function, it produces large molecular and high electricity inorganic macromolecule. It adapts a wide pH range of 5.0~9.0, and the best is between 6.5~7.6.
1) Purification of river water, lake water and underground water
2) Purification of industry water and industry recycling water.
3) Purification of waster water
4) Reclaiming coal from coal-washing waste water and kaolin in ceramic industry
5) Purification of the waste water in printing and dyeing industry, leather industry, brewage industry, meat-processing industry, coal-washing, metallurgy industry, mine, pharmacy, paper-making, and purification of the waste water containing fluorine, oil and heavy metals
6) Tannage and cloth cockling-prevent
7) Cement Solidifying, and moulding
8) Refining of pharmaceuticals, glycerine and sugar
9) Catalyzer carrier
10) Paper-making glue
Storage of Aluminium Polychloride / PAC for Water Treatment
The products shall be sealed and stored in the dry and ventilated place to prevent from rain ,high temperature and strong sunlight .
5.Application method:
1)The liquid product can be used directly or used after dilution.
Dilution is necessary before used for the solid product. The normal dilution ratio for the solid product is 5%-15%.
2)The specific dosage is based on the flocculation tests and trials by the users. The usual dosage of the liquid product is 3-40 g/ton, and of the solid product, 1-15 g/ton.
Pictures of Aluminium Polychloride / PAC for Water Treatment